Soft Skills
"She literally changed his life." ~ Janet Andrews, CEO, A Career Above / Executive Career Coach
"I anticipated that the program would help me learn little tricks or tips; I did not anticipate that what I learned could be so important and applicable to all aspects of my life." ~ Natalie Block, MPA/MAIS Candidate
"The 'aha!' moments she coached me through were really remarkable. I'm so glad I had and continue to have her in my corner as I grow in my career." ~ Philana Kiely, Executive Director, MBA Women International
"Jennifer is a wealth of knowledge and I'm thankful for having the opportunity to go through her Exceptional Presence program. It truly helped me become more self aware, confident and to excel in all aspects of my career." ~ Joella Comstock, Senior Management
Verbal Skills
"I learned so much from her course. Increasing my vocabulary, understanding voice tonality, resonance, and projecting to an audience. This has given me a great starting point to boost my confidence in speaking to other professionals in my industry. I highly recommend her." ~ J. McCarty
"My wife found Jennifer online and arranged our first class. I had my doubts about taking the accent reduction classes since I have been working in the USA for many years. But I am from Spain and had noticed people having difficulty understanding me sometimes. By the end of the first session with Jennifer, I had a good feeling so I purchased a package of 10 lessons. She sent me recordings of our sessions which were helpful. By the 10th lesson, I noticed some improvements in my pronunciation and confidence so I continued my classes with Jennifer. She is dedicated, patient, and professional. I definitely recommend her." ~ Alfredo G.
"My husband and I both admire Jennifer because she is an excellent teacher. She did a lot for me, and I would like to study more with her in the near future." ~ Jane Li
"I would highly recommend Jennifer Crittenden. English is my second language and I have had the pleasure of being her student. Jennifer is a very patient and organized teacher. Her ability to connect with her students and her talent at teaching complicated concepts and sounds in a simple way are truly superior. She always has great initiative and positive attitude. Jennifer's dedication to teaching makes her an ideal candidate for a teacher." ~ Marina B.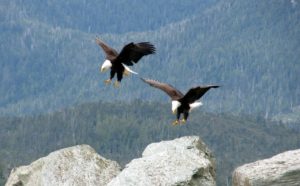 Your American Voice program
"My English improved so much because of her. I highly recommend her program if you want to speak proper English and use correct pronunciation for your school or career. Her lessons are fun and helpful." ~ Risa S.
"Jennifer is a very professional English teacher. She is so friendly, kindly, nice that I am always very glad to have English conversation with her. She cares about not only my language skill, but also my career growth and personal feelings. She is more than a teacher to me. I can't wait to see her every week. Absolutely recommend!" ~ Katie C.
"I worked with Jennifer for a span of four months in her program Your American Voice. I can attest that I benefited considerably from her coaching, dedication, and encouragement. Jennifer devised a program specifically tailored to my needs, which were to find a way to improve the way I present myself as a financial professional. Through practice and other creative approaches, such as adopting the speaking styles of some well-known individuals, I was able to identify the issues associated with my speech and alleviate them. In our sessions, Jennifer was patient and made me feel comfortable to not be afraid of making mistakes and correcting them. Jennifer was always prepared and open to new ways of helping me with my business speech. I would recommend Jennifer and the American Voice program to anyone who is looking for a way to improve his or her executive presence in business settings, and find a speaking style that would be in line with his or her personality."
~ The Program's First Graduate
I sent one of my clients to Jennifer to help with some speech issues that were impeding his job search and after a few months was frankly blown away by his transformation. He spoke with such confidence, and his articulation and fluency were much improved. I was astounded with the positive change that I observed, and how she literally changed his life."
~ Janet Andrews, CEO, A Career Above / Executive Career Coach
Behavior Awareness
"Upon entering the Exceptional Presence Program, I was confident, doing well in my current position, and taking on more responsibilities at work. But I was also stressed out, sometimes responding poorly to difficult situations, and not paying attention to things that were out of my immediate focus. After only a few sessions into the program, I could begin to see a change in how I responded to difficult situations and to people in general. I became more aware of my surroundings and really learned to stop and think before reacting. Now that I have completed the program, I can say without doubt that I have made huge improvements to my overall presence that I will keep with me, both in my professional and personal life." ~ Laura Reshetar, Engineer